Win a year's free hosting for your travel images on Fine Art America.

Yes folks, that's the prize up for grabs at the end of 2016 in our Travel Photographer of the Year contest; and it's free to enter!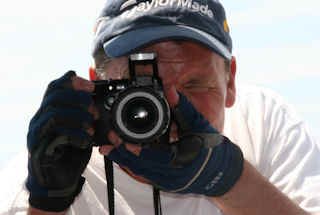 We've talked about this before in our Top Travel Pics Group discussions; I just needed to work out the fine details and get the timing right.

The suggestion was to create a number of keyword subject contests over the coming year, with competing photographers earning points in each contest as they work towards a final score.

Some of the travel photographers in our group helped refine the keyword suggestions.

An image entered in one our travel photography contests should not be entered in another, so I didn't want too much overlap in the keywords used.

Still subject to change, the proposed keyword gallery contests will be chosen from:

Animals, Architecture, Autumn, Beaches, Boats, Bridges, Castles, Cities, Coastal, Cycling and Cyclists, Doors, Festivals, Food and Drink, Fountains, Historic, Hotels, Lakes and Rivers, Landmarks, Landscapes, Markets, Museums, Mountains, Nightlife, People, Reflections, Religious Buildings, Rural, Seascape, Spring, Sports, Streets, Summer, Sunsets, Towns, Transport, Trees, Up Close, Urban, Village Life, War Graves and Battlefields, Waterfalls, Windows, Winter.

I was thinking about three contests a month (on the 1st, 11th and 21st) but have decided to settle on two a month.

The travel photography contests should start on the 1st and 16th of each month and run for fourteen days, with seven days open to voting.

The Autumn Travel Photography contest will be used to kick off the series.

✈ ✈ ✈ ✈ ✈ ✈ ✈ ✈ ✈ ✈ ✈ ✈ ✈ ✈ ✈
Travel Photographer of The Year 2016
✈ ✈ ✈ ✈ ✈ ✈ ✈ ✈ ✈ ✈ ✈ ✈ ✈ ✈ ✈

Scoring.

Up for grabs is three points for an Editor's Choice award and a bonus point if an image was taken specifically for the contest and posted in the contest's discussion thread in the Top Travel Pics forum.

One (People's Choice) point will also be awarded to an image near the top of the Winners leaderboard (with at least five votes) when public voting is finished.

Photographers may invite people to visit the contest to vote but not specifically ask them to vote on their entries.

The travel photography contest is open to anyone with photos hosted on Fine Art America. If you're not a member, create your own artist website (for free).

A free account allows you to host 25 images; which will cover two entries a month for the next twelve months.

Our travel photography contests are sponsored by the Top Travel Pics group. All contest entrants are encouraged to join our community discussions.

Travel Photography Contest Themes




✈ 2016 Travel Photography Contest - Keeping Score.


Browse Travel Photographs.

Add to Flipboard Magazine
Michel
✈
TravelNotes.org - The Online Guide to Travel
.