December 4th, 2016
When I visited Havana, Cuba the Soviet Union was still intact and Fidel Castro was a very popular revolutionary figure around the Caribbean's largest island.

Cuba in The Time of Castro.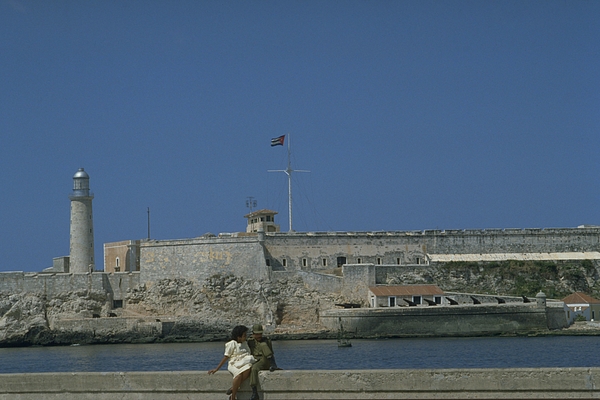 Sure some people wouldn't talk about politics, even if they wouldn't be heard, but to outlast nine American presidents is no mean feat.

Fidel finally passed away at the age of ninety and many would remember him as a global icon.

On the northern coast of the island, the port of Havana is situated on one of the safest harbours in the world; less than 100 miles from Key West.

Havana's 16th-century Fort Morro is in good condition and affords a wonderful view of the city.

Although there were many shortages in Havana, due to the US trade embargo back then, it was still one of the most interesting places to visit in Latin America.

Another old fortress, that was built to protect the Havana approach, is Castillo de la Punta; on the western side of the strait.

The old city, with its narrow, crooked streets, and historic landmarks is near the inner entrance to the harbour. You can even have a drink in Ernest Hemmingway's favourite bar; if you don't mind sitting shoulder to shoulder with tour groups in straw hats.

The Cathedral of the Immaculate Conception dates from 1656. You should also visit the former palace of the colonial governors; now the City Hall. It was completed in 1792 and is an excellent example of Spanish colonial architecture.

The city post office dates from 1575 and was once the Church of San Francisco.

The main boulevard is the Paseo de Marti, or Prado, while the Avenida del Puerto extends along the edge of the bay, for cooling breezes on a humid evening.

If you can't make it to Cuba, enjoy this wonderful scene.

Shop For Prints.


Browse Travel Photographs.

Add to Flipboard Magazine
Michel
✈
TravelNotes.org - The Online Guide to Travel
.