April 17th, 2019
Making Custom Slides for Mobile from Fine Art America defaults.

I'm not an expert with a paint program by any means, so if I can do this.... anyone can.

To stop our images from appearing cut off in mobile, we need to make custom slides in square format.

If, like me, you're not that talented in Photoshopping yet quite like the Fine Art America defaults - apart from the image cut off on the right - then here are a few simple steps to take.

First, set up everything as usual; with default backgrounds and images from your portfolio.

Then in the Homepage >> Slides editing tab, click on 'Background Image' links in the Desktop and Mobile columns to reveal the images.

We now have four images.

Right-click on these four images (one at a time) and choose 'Copy Image Location' if you want to see what they look like in another browser window first.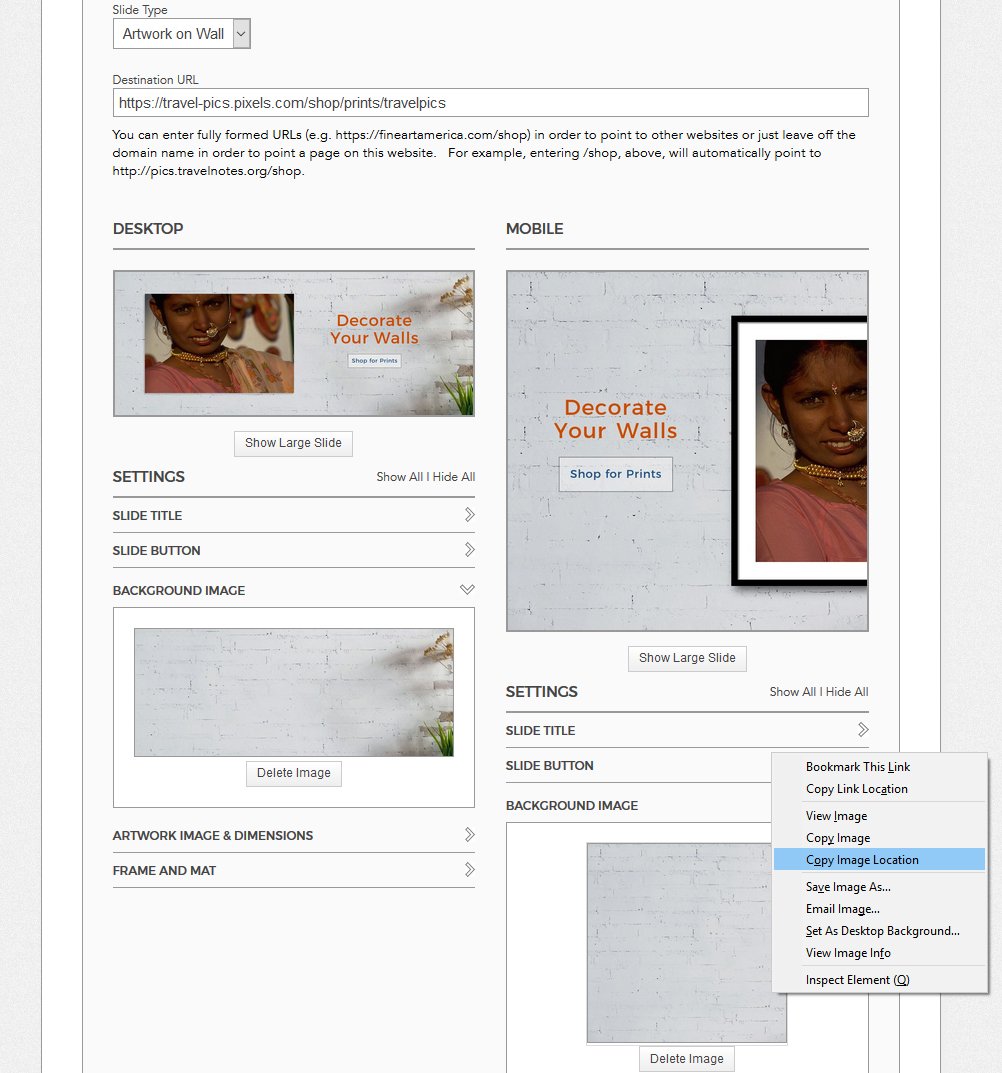 Use 'Save Image As' to save a copy of the image to your hard drive, or 'Copy Image' if you want to paste it straight into your paint program (as new image).

If you saved a copy of the images, then you can open them in your paint program later.


Exhibit A - Before: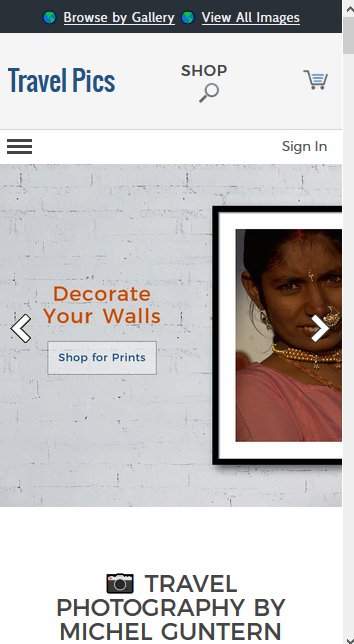 We can now play around with the bits we like by copying them in a paint program from one of the FAA generated images and pasting the selections where they 'feel right' in our ready-to-go 'slideRoomMobileWall' image (the 1000x1000 square White Brick Wall background used for mobile).

Save the image and upload it into your site from the Edit Homepage >> Slide tab. If you used the 1000x1000 default background image, there is no need to do any resizing.


Exhibit B - After:




Select 'Custom' in the Slide Type drop-down and browse for the file to upload in the Mobile section. When adding a custom image for mobile, we need to add a custom image for the Desktop as well.

Just use the Desktop image FAA created for us - the (/rendered/custom-slide?backgroundImageType=desktop&backgroundImageId=) one - by right-clicking on the original and 'Save Image As'; then Upload the image into the Desktop custom slot.




If anything goes wrong, we can easily switch between 'Custom' and 'Artwork on Wall'. The settings there shouldn't have changed.


Second Slide

Using the same principal, here's another before and after for the second slide.





Third Slide

Before and after.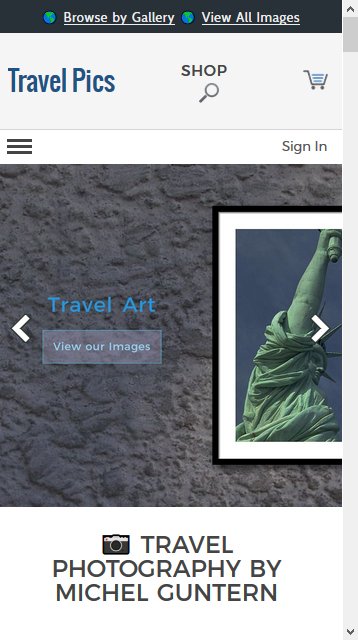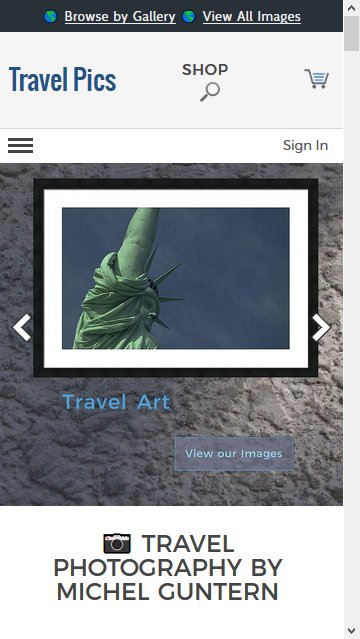 The Fourth and Final Slide

By default, Fine Art America shows three slides on the Version 2 Custom Website, but there is a fourth; with a different, built-in background available for artists to use.


Before - Artwork on Wall





Making changes to this one was a no-brainer.

Having half the image cut off on the default mobile view, means landscape orientations suffer more than portraits.

Instead of using different images for 'Desktop' and 'Mobile' (above), I wanted to keep a similar look and feel.

With these little Making Custom Slides for Mobile tips - using Fine Art America's default backgrounds - we can now have our gateau and eat it.


After - Custom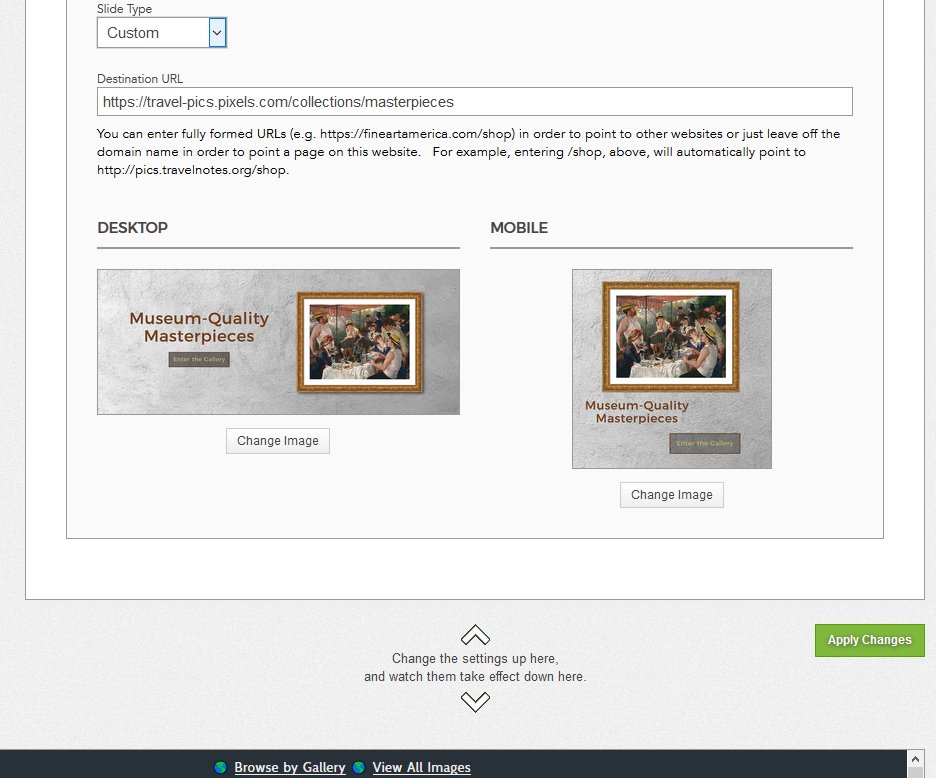 So there you have it; the final before and after Travel Pics comparisons.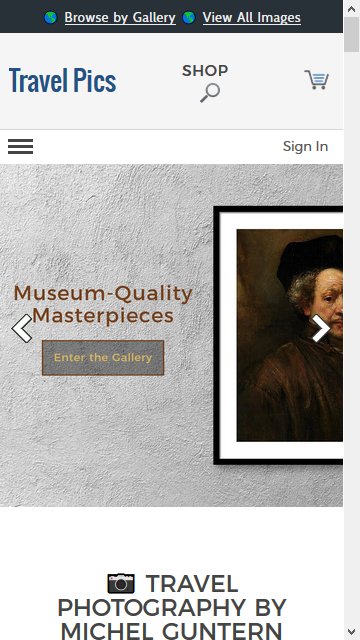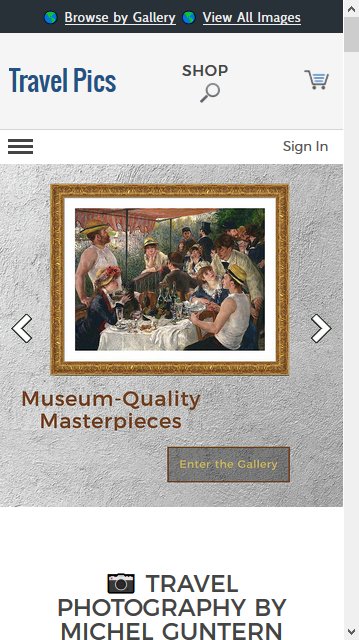 ◕‿◕

🌎 Michel
📷 travel-pics.pixels.com