From Algeria to Zimbabwe, pyramids to safaris, Africa has so much to offer the adventurous traveller.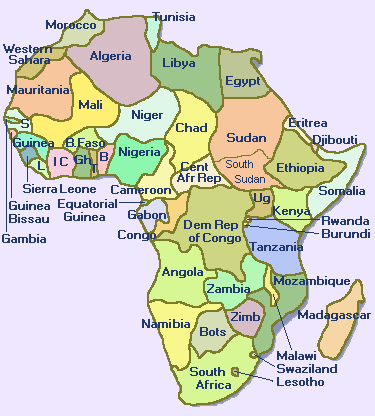 Welcome to the world's second-largest continent.

I don't claim to have visited all the countries in Africa, nor half of them, but I have travelled through West Africa, the Southern portion of the continent, and parts of North Africa.

When you go into Africa, you have to decide what it is you want.

Overland tours are a great way to see some of Africa's diversity. You'll see a lot more of the land travelling across it; although not everyone has the time to travel from Cairo to Cape Town, by bicycle.

For holiday-makers, a two week break in Kenya, blends beautiful beaches with loaded game parks - as the tourist brochures would have it.

There is snow on the peak of Kilimanjaro, and minerals in the ground; bulging rivers and enormous deserts; wealth and poverty.

Some of the tribes are picturesque and famous, while others survive in the bush and would rather be left alone with their spirits, than be clothed by commercialism.

This is the First, not the Third World; and mystic writers cover the traditional peoples well enough for the reader to fantasize about their lives.

Then there are the countries ruled by the largest tribe. Rife with corruption they provide ridiculous wealth to a few close relatives, and poverty for the masses.

This is the real Africa, and to come away from here leaves one asking questions about change. The soul-searching is hard, the questions complex, and helpful solutions harder still.

Life in much of Africa is on the streets, everything is bought and sold in the markets. The clothes on the women are light and colourful, and music from the heart of Africa beats deep in all souls.

If you're on a guided tour in Africa, your chances of encountering problems are minimal. Tour operators make it their business to know the areas they travel to, so you are never at any undue risk.

Africa Travel Tips:
If you're travelling alone in Africa, be sure to keep up-to-date with local news; so that you're fully aware of potential hot spots.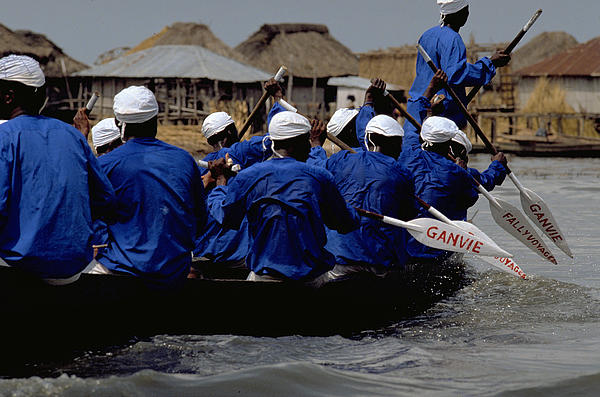 To give you some idea about what travelling in West Africa entails, let me take you back to Being in Benin, and the route from Niger.

Or perhaps you'd like to start out, like I did, by Landing in Lagos.


Browse Travel Photographs.

Add to Flipboard Magazine
Michel
✈
TravelNotes.org - The Online Guide to Travel
.