Located about 100km west of Shanghai, Suzhou is famous for its canals, bridges and classical gardens; collectively an UNESCO World Heritage Site. With the Yangtze River Delta to the north-east and surrounded by lakes, it's not surprising Suzhou is often called 'Venice of the East'.

Available as a framed print, this unique travel photograph was used on our 2017 Travel Photography Calendar.

Suzhou Canals.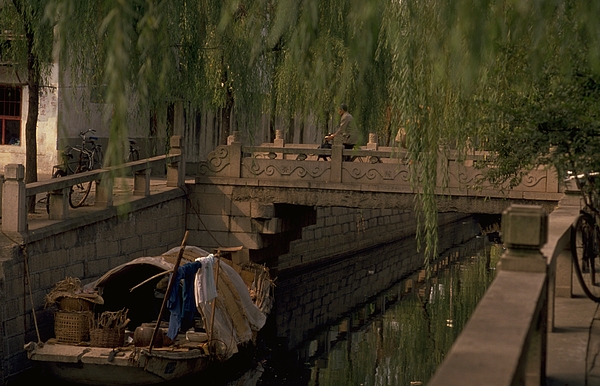 There's even a Grand Canal running through Suzhou, north to south, connecting Beijing with Hangzhou.

While many tourists might choose the easy option and take a boat tour on the Weichang River, it's easy enough to walk around on foot and discover the quiet backwaters of this 2,500 year-old city; founded in 514 BC as Helu, in the Kingdom of Wu.

An old Chinese proverb says, 'In heaven there is paradise, on earth there are Hangzhou and Suzhou'.

Shop For Prints.


Browse Travel Photographs.

Add to Flipboard Magazine
Michel
✈
TravelNotes.org - The Online Guide to Travel
.