Located in the centre of New Zealand's South Island, Mount Cook (Aoraki) is New Zealand's highest peak. For many, an image of New Zealand might include the snow-capped mountain of Mt Cook, or sheep. And they wouldn't be far wrong.

Available as a framed print, this unique travel photograph was used on our 2017 Travel Photography Calendar.

New Zealand Mt Cook.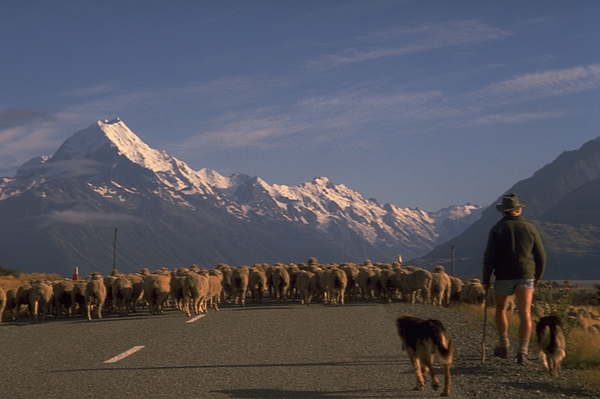 One might have to be really lucky to be presented with a picture of both in the same frame though.

While hitch-hiking through the Mackenzie region, I couldn't believe the scene in front of me when our car was held up by sheep on the road to Mt Cook.

The once in a lifetime view just cried out to be framed.

Shop For Prints.


Browse Travel Photographs.

Add to Flipboard Magazine
Michel
✈
TravelNotes.org - The Online Guide to Travel
.