Overview of shoppers and market vendors at the colourful indoor vegetable market in Kota Bahru, Malaysia; some in traditional Malay dress. Muslim woman sell fresh vegetables from a seated position on the floor; while others watch the rituals of Kelanten daily life, from above.

Available as a framed print, this unique travel photograph was used on our 2017 Travel Photography Calendar.

Kota Bahru Indoor Market.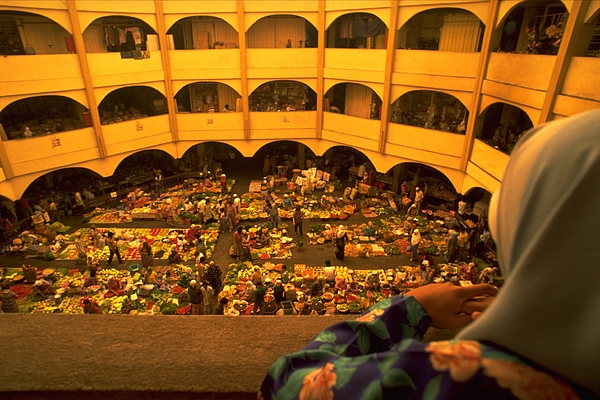 Visiting a food market on our travels is a great way to gain an insight into the local culture and a taste for the main ingredients that go into the regional dishes.

For the photographer, there's plenty of colour on display and an array of opportunities for candid photography.

Shop For Prints.


Browse Travel Photographs.

Add to Flipboard Magazine
Michel
✈
TravelNotes.org - The Online Guide to Travel
.