The cow is sacred in India; and woe betide the driver who doesn't swerve into a field to avoid them. Cows are not penned into fields here, and in the smaller towns and villages they wander wherever they like.

Available as a framed print, this unique travel photograph was used on our 2017 Travel Photography Calendar.

Holy Cow.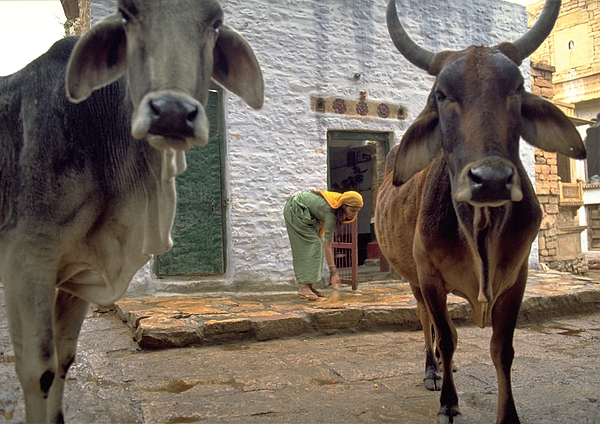 It is even said that some people in India might like to come back as a cow in the next life. Now there's a thought.

Shop For Prints.


Browse Travel Photographs.

Add to Flipboard Magazine
Michel
✈
TravelNotes.org - The Online Guide to Travel
.